What is carbon cleaning?
The CarbonX 3 Step Cleaning process enables you to restore engine parts rather than replacing them, extending the life of your vehicle, machinery and equipment. 
Think of a carbon clean as a detox for your vehicle with a range of great benefits:
Restore power and performance
Avoid costly repair bills
Lower emissions
Improve fuel efficiency
 Best of all we are a Mobile Service, we come to you !!!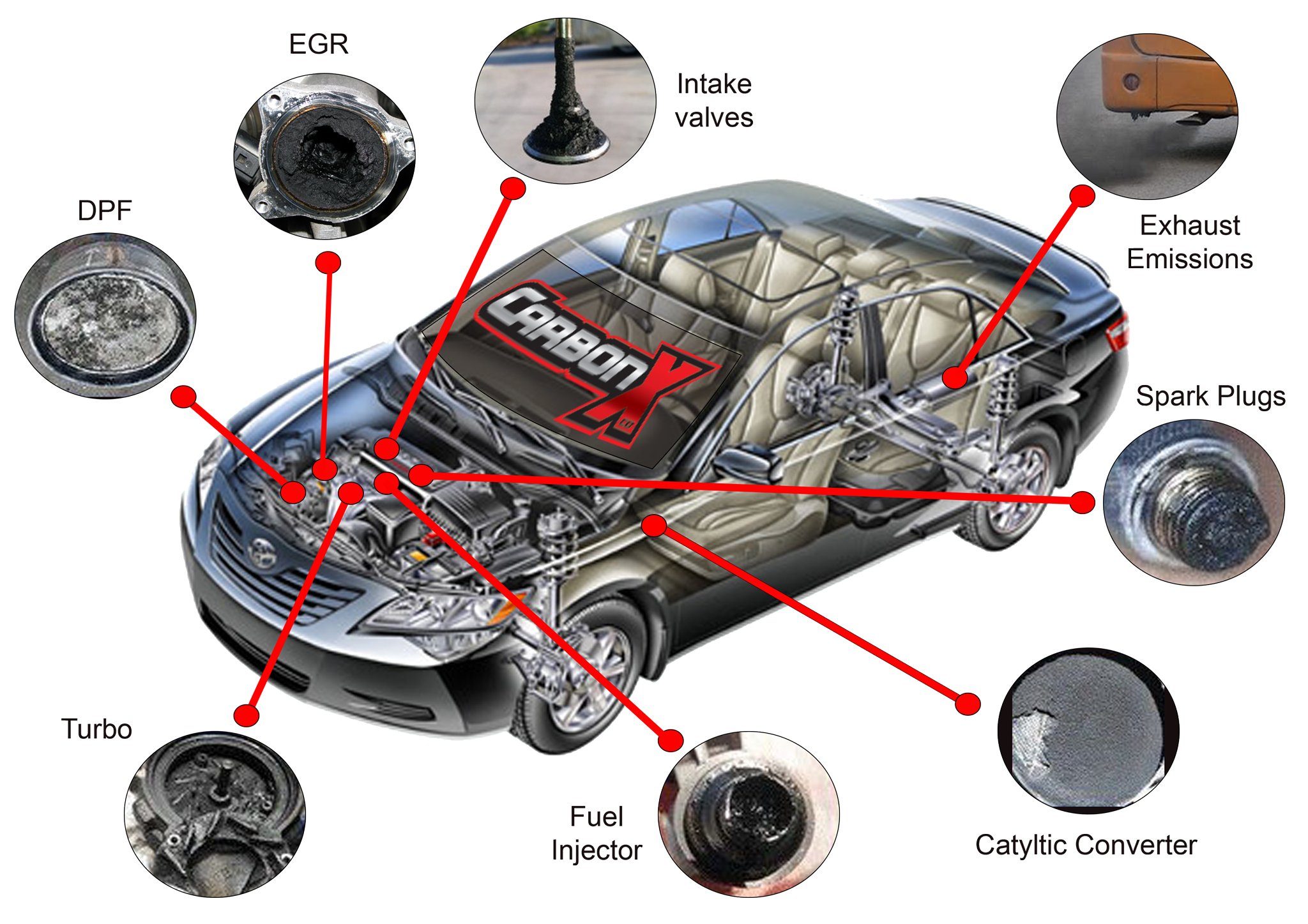 Cars • 4x4s • Vans • Trucks • Farm Machinery • Mining Equipment  
How it works
The Full CarbonX Carbon Cleaning Process is a unique 3 step process and is unlike any other service on the Market. 
Step 1 Engine PreX Clean and CarbonX Detox Stage, this step gets the engine ready for our unique CarbonX cleaning system
Step 2 Uses The CarbonX  cleaning system, an in-house built machine which uses the CarbonX formulated Liquard to create hydrogen which passes through the air intake of the engine. The Hydrogen coupled with CarbonX's formulated solution creates a unique process that has proven to remove carbon build up within the Engine.
Step 3 is a fuel system UtraX conditioner / Cleaner which cleans the system as you drive. 
 A Vehicle Service is Highly Recommended between 300-1000kms of our CarbonX 3 Step Carbon Clean Process. This Process may also throw some codes, which is completely normal with our process and are easily cleared.